Samsung and HTC are making their Android devices' processors run faster than normal when used with certain benchmark applications like Antutu, 3D Mark, etc.
Now one benchmarking company,
Futuremark
, has delisted a number of smartphones from HTC and Samsung, the reason behind this is that the devices in question are suspected to have cheated on the benchmarks.
The Delisted 6 Benchmark Score Cheating Android devices are: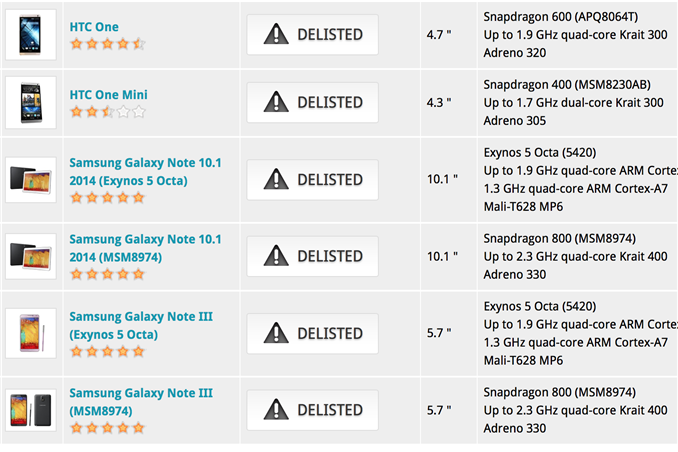 As yet their is no official statement from Samsung on HTC after their devices have been removed from Futuremark, it will be interesting to see if they respond.
Filled Under: