Manual Steps:
Ok the easiest way I did this is.
1. Go into your Armory
2. Select items (very right)
3. the first slot should show you 100/???? (the ??? is your gold, It's the second number)
4. Search your current gold
5. Buy anything and input your new value.
6. You should get just one "variable" address
7. Change to whatever you like
8. Switch screens in the armory for the changed value to show.
9. ENJOY AND LIKE THIS
And it works for your Exp as well.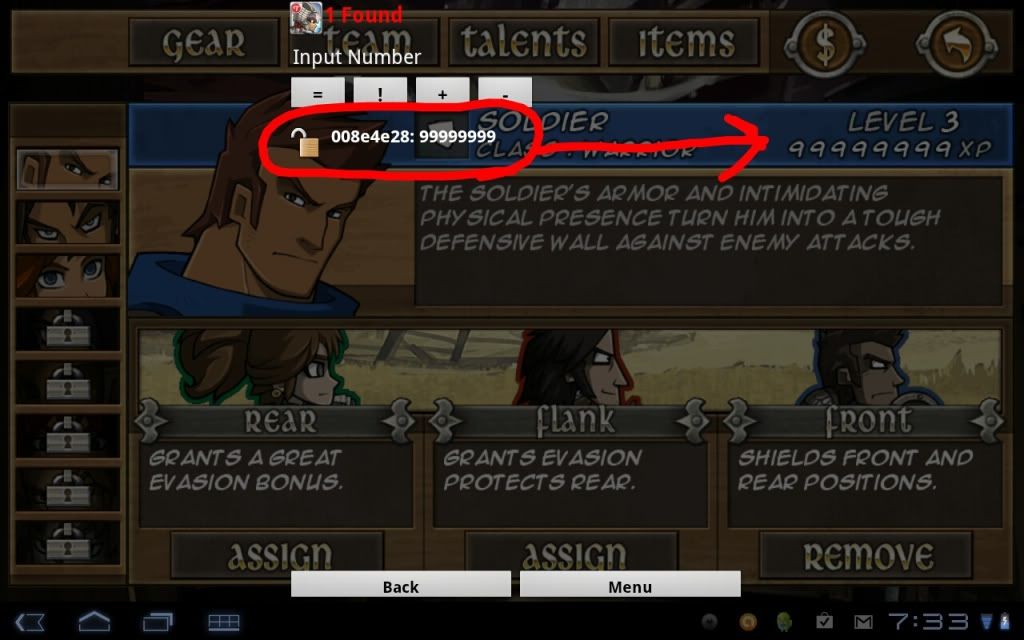 Filled Under: